Tinky is settling in nicely.
We had Jack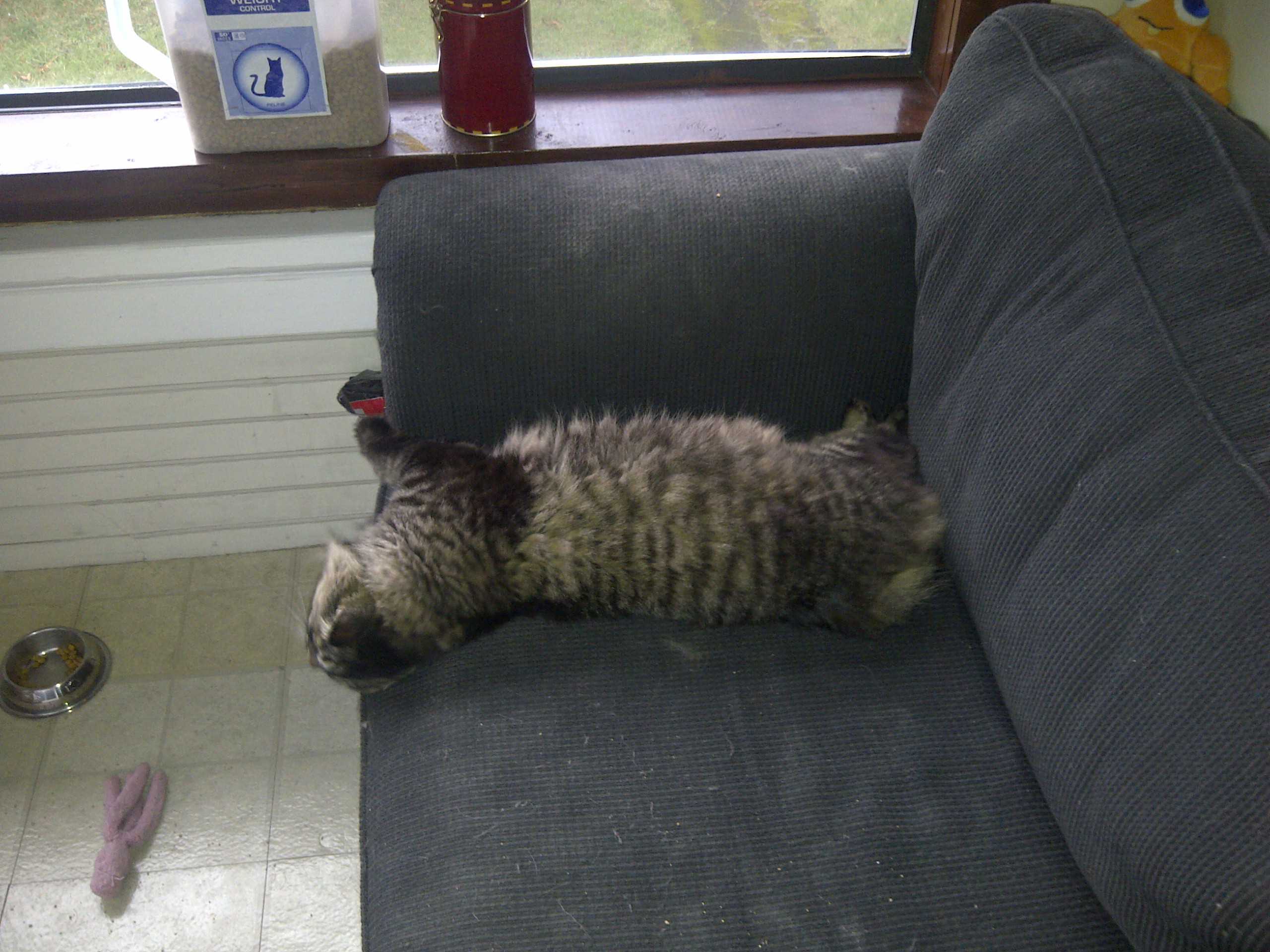 here when Tinky first arrived. Jack is a loving, playful and highly enthusiastic 100+lb Rotty-Shepherd. Needless to say Tinky wasn't sold on the whole idea when first she arrived, and I'm pretty sure she wanted nothing more than to open his nose from tip to tip.
Jack's gone back to the farm (literally, he's my parents farm dog, not to be confused with the farm parents tell their kids their pets have gone to live at when they age or lose bowel control…) and Tinky immediately made herself at home. Although she spent the better part of her formative years in a cage at the Victoria Pet Adoption Society (VPAS) recovering from the nasty leg injury she came to VPAS with, you'd never know it.
Tinky is now learning to play with our boys Sully and Maverick. Short games of chase are getting longer, swatting is light hearted and without claws, and Tinky is intrigued by cat toys, stuffed mice and balls with bells. She hasn't completely embraced them, but the bells give her away when we're not looking.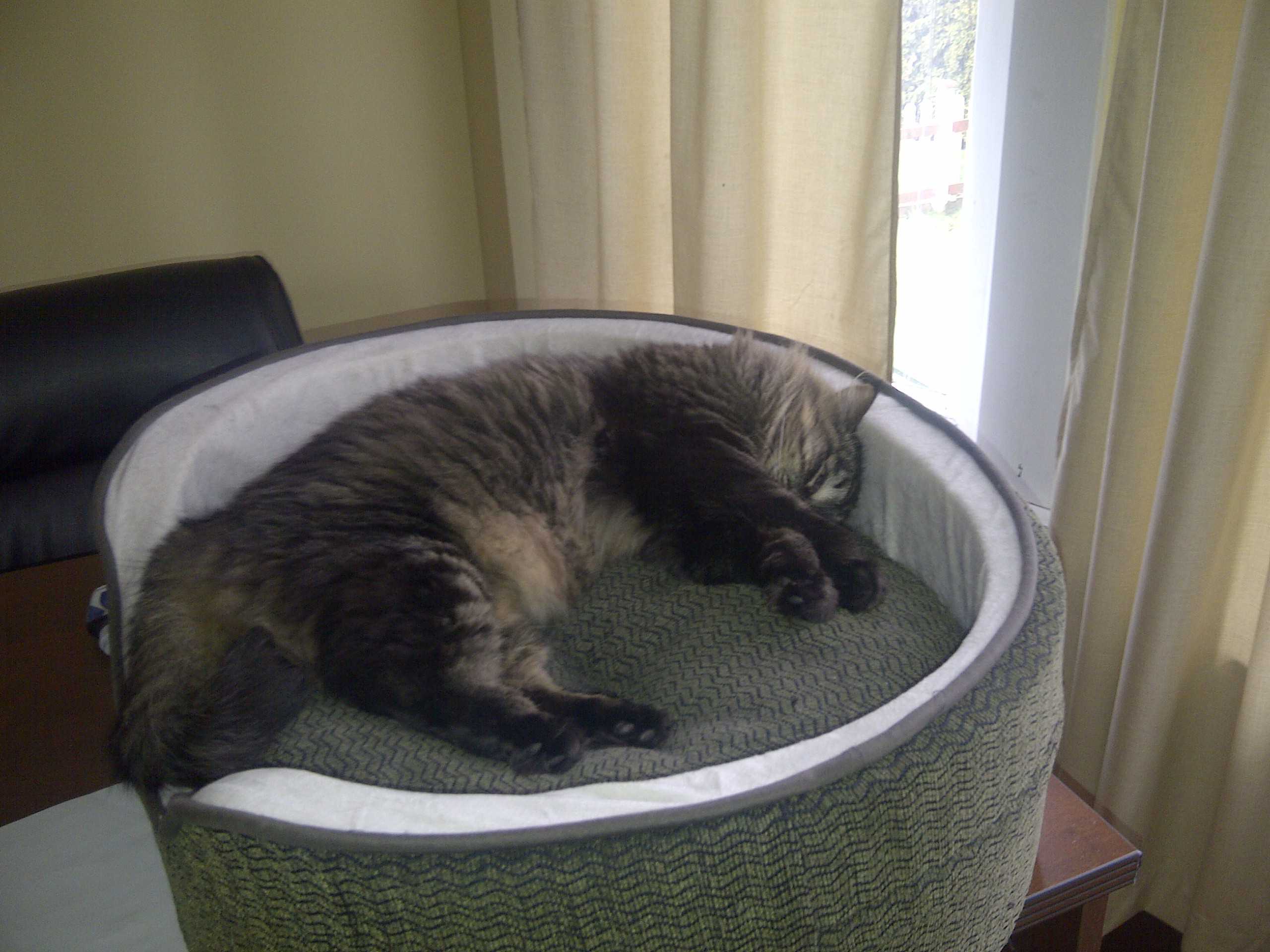 Right now she's sleeping in Sully and Maverick's cat bed on the end of my desk having just allowed me to have my lap back so I could get this post up. She's a lap cat through and through, full of affection, and when she's had enough, she lets you know, gently.
Tinky needs a forever home. If you have space in your heart and your life for a loving, beautiful 2 year old lap cat, please think about meeting Tinky. If not, please share this with everyone you can so Tinkly can find a new home soon.
Josh and Andrea